PF Women exists to help women of every generation thrive and reach their full potential through the power of the Holy Spirit.
Our Vision is to create a movement of women that will change the world through the innovative power of the Holy Spirit.
"Encouraging and uplifting, real down-to-earth and loving Godly group of ladies. Building up each other in faith and spreading the powerful changing Word of God in our lives."
Gladys Morales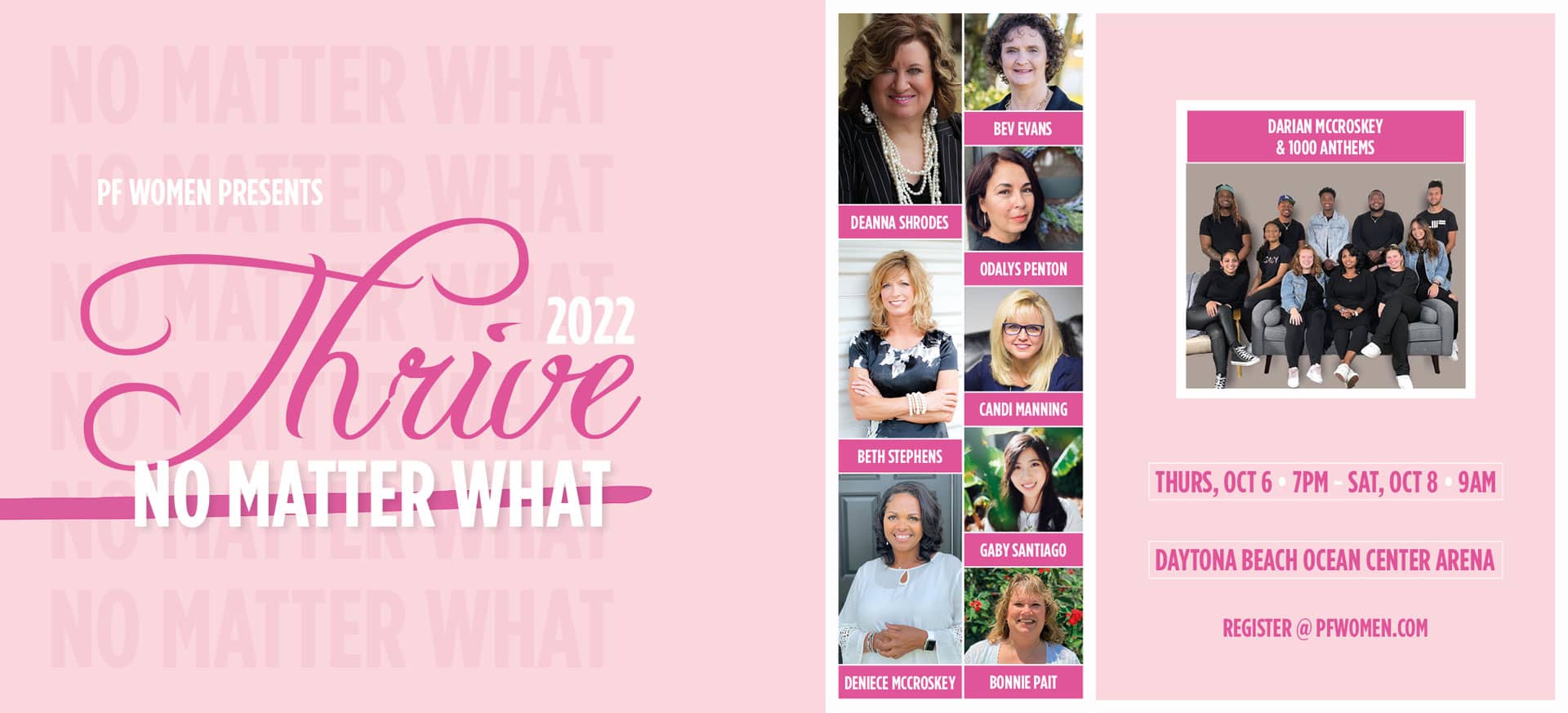 The past two years have definitely been learning times for a lot of us. We've all known the disappointment of canceled plans and the absence of life events that we just took for granted years before. And, if truth be told, a lot of us discovered that we were really activity junkies just waiting for […]
I'm not really a "verse of the day" type of person.  Don't misunderstand – I'm not against the "verse of the day", they're great. I'm definitely a "read the Bible every day" type of person, and I'm not judging anyone who loves a "verse of the day".  You can hear from God on a verse […]
Is it just me or is there a sense of peace beyond compare that floods the depths of a women's soul when the dishes are clean and put away from dinner, the kids trail of belongings left behind from school return to their rightful places, and you're able to catch up on the laundry monster […]
Stay up to date on with latest news and upcoming events.