STRONGER is our annual Conference for women in leadership. There are three general sessions and over 30+ workshops. You are sure to experience leadership growth to thrive personally and professionally, so do not miss it!
(Registration Required for this Event. More info coming soon!)
Happening March 22nd – 23rd, 2024
Early Registration:
$75 / Student – $40
General Registration:
$85 / Student – $45
Walk-in Registration:
$90 / Student – $50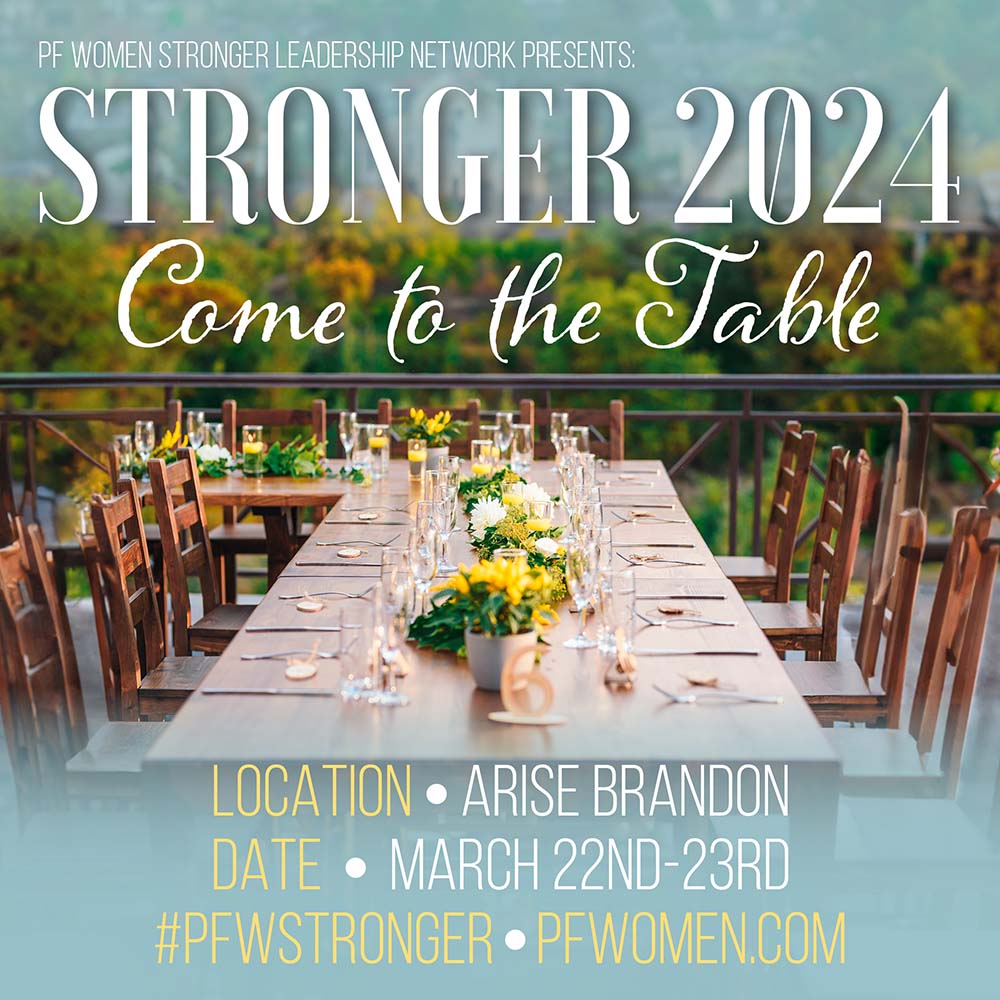 Register Online and pay with Credit Card
There is a 2.99% + .30 Cents service fee for online Credit Card registrations. 
Lisa Potter is a passionate leader of women who lead, a grace downloader, and a generational
bridge builder living out her passions through speaking, writing, worship, and mentoring the
next generation of female leaders. She loves family, making lasting friendship connections,
storytelling, decorating, and living out her life in a creative flow. As she speaks, Lisa uses her life
experiences to powerfully and transparently connect with her audience.
She is the author of The Collective Journey, an ordained minister with the Assemblies of God,
and the executive director for Potomac Ministry Network Women Who Lead. Lisa is a graduate
of Northpoint Bible College and the Assemblies of God Theological Seminary with a MA in
Leadership and Ministry. She is currently pursuing her doctorate in Spiritual Formation.
Lisa and her husband Frank live in Virginia, nestled between Washington D.C. and the beautiful
Shenandoah mountains with their golden retriever, Brady. The loves of her life are her family,
Lindsay, Brandon, Andrew, Allison, and granddaughter Charlotte.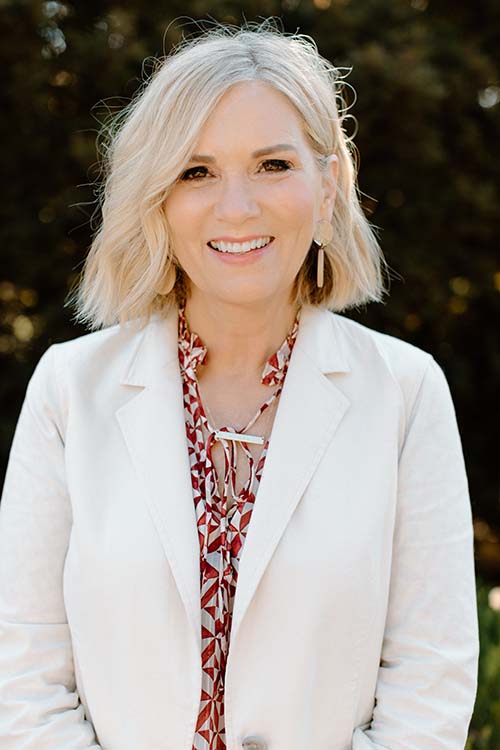 ARISE Brandon
401 Pauls Dr.
Brandon, FL 33511
6:30 pm – 8:30 pm: Women in Ministry Dinner

(Family Ministries Center) (Ticketed, Pre-Registered Event)
8:00 am: Registration Opens

Gift Giveaway at Start of each Session

9:30 am – 12:00 pm: Main Session 1

(Boutique & Booths Closed)
Immediately following Main Session 1, Deanna will host a book signing at her book table. 

12:00 pm – 1:30 pm: Lunch
1:30 pm – 2:30 pm: 5 x 10 Session

(Boutique & Booths Closed)

2:45 pm – 3:30 pm: Workshop 1
3:45 pm – 4:30 pm: Workshop 2
4:30 pm – 6:45 pm: Dinner Break

Gift Giveaway at Start of each Session

7:00 pm – 9:00 pm: Main Session 2

(Boutique & Booths closed)
9:00 am – 10:00 am: 5 x 10 Session

(Boutique & Booths closed)

10:00 am – 10:30 am: Break

Gift Giveaway at Start of each Session

10:30 am – 12:30 pm: Main Session 3

(Boutique & Booths closed)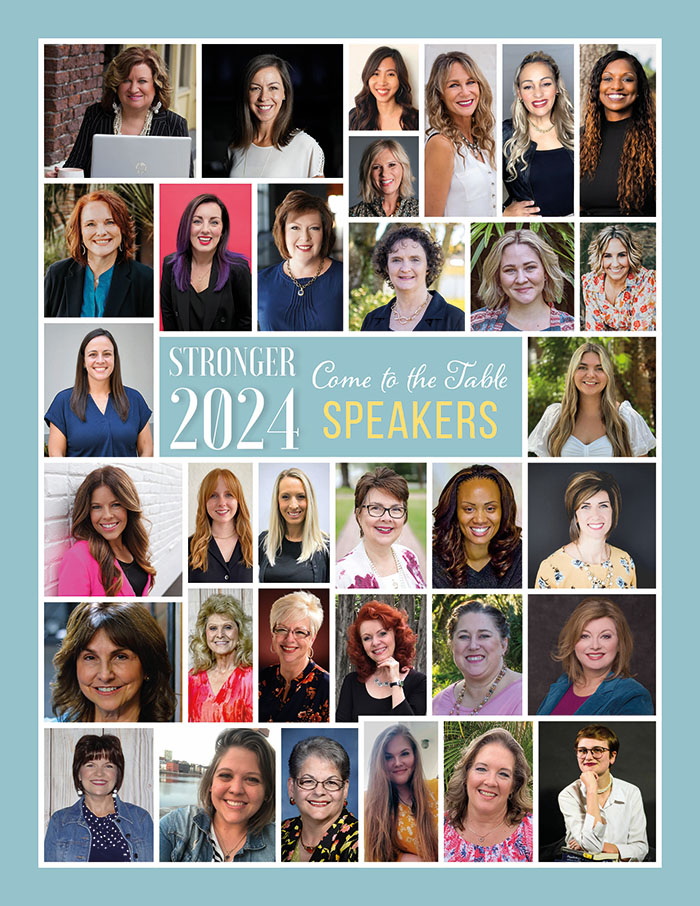 Dismantling the False Messages about Purity Culture - Lindsey Croston
More Information Coming Soon
Does My Calling Require a Ring? - Andie Cotignola
More Information Coming Soon
Don ' t Become Rotting Fruit: Knowing When to Stay and When to Go - Tara Boddie
More Information Coming Soon
If Not Now, Then When? - Ashleigh Mayfield
More Information Coming Soon
Leading Well When Your Leaders Aren't For You - Michelle Gonzalez Torres
More Information Coming Soon
Ministry in the Social Media Age - Gabrielle Santiago
More Information Coming Soon
The Burden Women Weren't Meant to Carry - Camryn Cotignola
More Information Coming Soon
The Worship-Driven Leader - Marissa Nelson
More Information Coming Soon
The Unlikely Leader - Ada Simpson
More Information Coming Soon
Where is My Tribe? Why Do I Feel Disconnected? - Judi Cotignola
More Information Coming Soon
Building Blocks to the Next Level of Leadership - Becky Manassa
More Information Coming Soon
Developing a Multi-Generational Ministry with Excellence - Sheri Hawley
More Information Coming Soon
Developing a Thriving Mentoring Ministry - Shay Cole
More Information Coming Soon
Don't Let Anyone look Down on You - Macy Pickeral
More Information Coming Soon
Don't Let Go of Your Dreams! - Jesten Peters
More Information Coming Soon
Everything You Need to Know About Writing a Book and the Publishing Industry - Deanna Shrodes
More Information Coming Soon
Full-Time Excellence in Ministry with Part-Time Employment - Hayley Judah
More Information Coming Soon
Holy Spirit Empowered Ministry - Bev Evans
More Information Coming Soon
Juggling Ministry, Marriage & Motherhood - Erica Emmanuel
More Information Coming Soon
Leadership Grit - Stephanie Harrison
More Information Coming Soon
Leading Well as You Walk Through the Valley of the Shadow - Jan McIntyre
More Information Coming Soon
Next Level Investment in the Next Generation of Leaders - Shelby Hardy
More Information Coming Soon
No Folding Chair Required: Taking Your Place at the Table - Dianna Walston
More Information Coming Soon
One Cup of Coffee at a Time (Next Level Ministry for the People in Your Care) - Linda Klippenstein
More Information Coming Soon
Pastor's Wives: Not Just Surviving....Thriving! - Jennifer Spivey
More Information Coming Soon
Self-Leadership - Meredith James
More Information Coming Soon
Using Your Story for God's Glory - Julie Seals
More Information Coming Soon
Waiting on God's Timing - Shamya Tolbert
More Information Coming Soon
Where is My Seat at the Table? (Becoming Part of a Multi-Generational Team) - Julianne Rosekelly
More Information Coming Soon
Widows Roundtable - Bonnie Olsen
More Information Coming Soon
Your Life is a Tree of Possibilities: Discover How to Express Your Purpose in Every Season of Life - Tina Blount
More Information Coming Soon